Instructors say it burns between 600 and 800 calories per 45-minute session and reduces cellulite without stressing the joints and muscles. Yes, no soreness the next day unlike regular exercises. The exercise was invented by an Italian physical therapist to help injured athletes. Aquacycling has been available in gyms in France and Italy for years.
Interested in trying out Aqua Cycling? Here's what you need to know:
What to wear: Proper swimming attire, highly recommended swimming shoes.
What to bring: An extra towel and a separate set of clothes are a good idea. Remember to pack a bag to carry your wet swimsuit after class.
Cost: The trial class is $20 for your first time. (Then the cost is $35 per regular class).
Who can go: It's open to the public.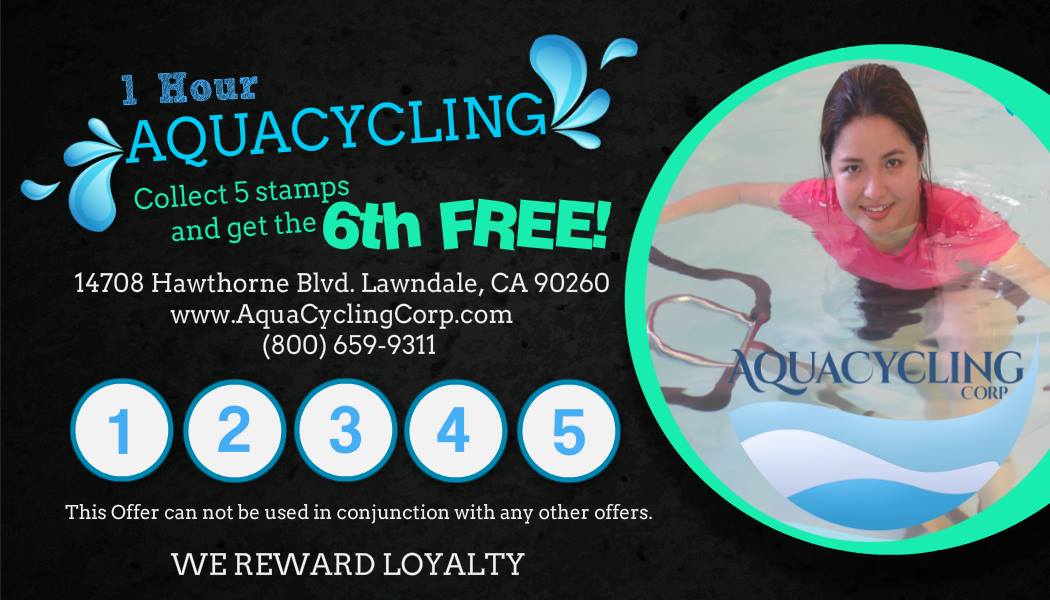 Enjoy all the benefits of water to your advantage. Cycling is a very popular form of exercise and activity. With our specialized underwater water bikes you will be burning more calories, not hurting your joints because it's a low impact exercise. Aqua Cycling can also decrease cellulite and blood pressure. This is the smarter way to be healthy and fit.